Tensions between Russia and Ukraine: the UK warns of a pro-Russian plan -Alliance with Moscow
The United Kingdom has accused President Putin of attempting to install a pro-Moscow person as Ukraine's president.
Former Ukrainian MP Yevhen Murayev was named as a potential Kremlin candidate by the Foreign Office, which is an unprecedented action.
Russia has positioned 100,000 troops near Ukraine's border but denies plotting an invasion.
UK politicians have warned that if an incursion occurs, the Russian government will suffer harsh consequences.
Foreign Secretary Liz Truss said in a statement, "The information disclosed today sheds light on the scale of Russian action aimed at subverting Ukraine and provides insight into Kremlin thinking."
"Russia must de-escalate, halt its aggressive and disinformation campaigns, and follow a diplomatic approach."
The Russian Foreign Ministry stated that the Foreign Office was "circulating disinformation" and urged it to "end these provocative operations" and "stop propagating rubbish."
Deputy Prime Minister Dominic Raab said there was a "very significant possibility" of an invasion, but that if Russia did, there would be "severe economic consequences," including sanctions.
However, he told the BBC's Sunday Morning program that British troops would be "very unlikely" to be sent to defend Ukraine, noting that the country was not a Nato ally.
When asked if the fear of sanctions would be enough to dissuade Russia from invading, Mr. Raab said Vladimir Putin would be concerned about becoming "stuck in Ukraine" and ending up "with another Chechnya," where there were years of strife in the 1990s.
He went on to say that Russia "has to live up to the fundamental precepts of international law, and invading another country is not one of them."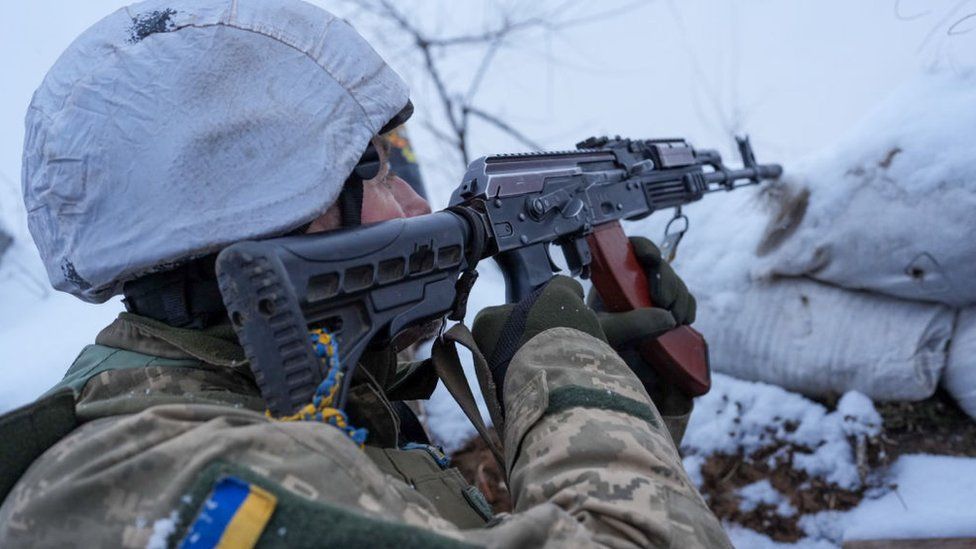 Russia has rejected any plans for an assault, but Mr. Putin has made demands on the West, including that Ukraine is barred from joining the Nato military alliance.
He also wants Nato to suspend military exercises and arms deliveries to Eastern Europe, which he sees as a direct danger to Russia's security.
Russia has previously grabbed Ukrainian land, annexed Crimea in 2014 after the country toppled its pro-Moscow president.
Since then, Ukraine's military has been at odds with Russian-backed insurgents in eastern Ukraine near Russia's borders.
Mr. Murayev, a media owner, lost his seat in Ukraine's parliament after his party failed to achieve 5% of the vote in the 2019 elections.
In response to speculation that he was a potential Kremlin contender for Ukraine's presidency, he told the Observer newspaper that the Foreign Office "looks confused."
"It's not particularly reasonable. I'm barred from entering Russia. Not only that, but money from my father's firm in that city has been seized "Mr. Murayev stated.
Later, in a Facebook post, he stated that "the period of pro-Western and pro-Russian politicians in Ukraine is over."
"Ukraine needs new politicians whose policies will be founded purely on the principles of Ukraine's and the Ukrainian people's national interests," he stated.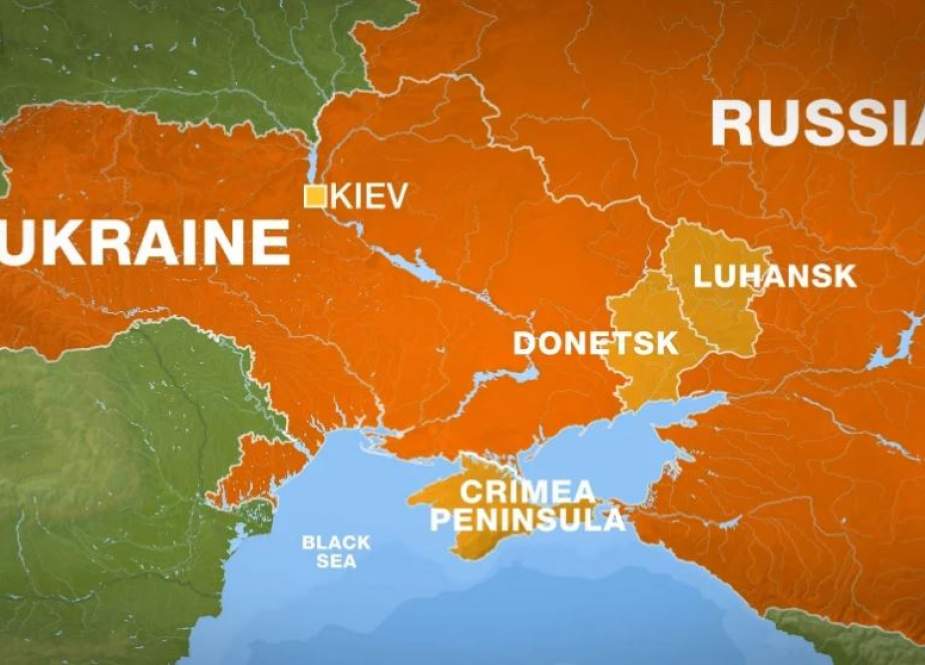 However, Ukraine's ambassador to the UK, Vadym Prystaiko, believes Russia is attempting to establish a pro-Moscow leader.
"It's not the first time they've tried," he said on Sky News' Trevor Phillips On Sunday.
Analysis
Perhaps stung by claims that, while a crisis erupted in Europe, the foreign and defense secretary were both in Australia, the UK administration appears to be attempting to demonstrate that it is gaining control.
However, its technique – a pair of announcements addressed squarely at the Sunday publications – has raised some questions. The Foreign Office stated in a news release that it had evidence of a Russian scheme to create a puppet government in the aftermath of an invasion.
Former Ukrainian MP Yevhen Murayev, whom it named as a likely pro-Russian presidential contender, appears to have disputed the accusation but remarked this morning that the country needs new leaders.
At least three of the other Ukrainian politicians listed escaped to Moscow eight years ago.
The Russian Foreign Ministry warned Britain to avoid spreading falsehoods, although the British claims echo identical warnings issued by the US administration on Thursday. Some Ukrainian government officials appear to be taking them seriously in Kyiv.
The Foreign Office also named four more Ukrainian politicians who it claimed had contacts with Russian intelligence agents.
According to the report, some of the individuals had touched with Russian intelligence personnel working on an invasion plot.
They include Mykola Azarov, the former prime minister of pro-Russian President Viktor Yanukovych, who was deposed in 2014.
Mr. Azarov then fled to Russia, where he established a proxy government-in-exile.
He has faced international sanctions and an Interpol "red alert" at the request of the Ukrainian government for charges ranging from embezzlement to misappropriation.
Volodymyr Sivkovych, the former deputy head of Ukraine's National Security and Defense Council, has also been named and was sanctioned by the US this week for allegedly cooperating with Russian intelligence.
Serhiy Arbuzov and Andriy Kluyev are the others, both of whom served as deputy prime ministers under Mr. Yanukovych.
Mr Prystaiko stated that the question was not if Russia will invade Ukraine, but rather whether it would be a "full-scale invasion" or something smaller, noting that Russia had already been in Crimea for nearly eight years.
The Ukrainian ambassador to the United Kingdom stated that his country is "prepared to fight," but is "not that well equipped" for a long-term battle with Russia.
On Saturday, a US supply of approximately 90 tonnes of "lethal aid," including ammunition for "front line defenders," landed in Ukraine.
Dozens of British troops have been stationed in Ukraine since 2015 to assist in the training of their military forces, and the UK has also pledged to assist in the rebuilding of Ukraine's fleet following Russia's takeover of Crimea in 2014.
The United Kingdom said earlier this week that it will be providing defence weaponry and more troops for training.