New images from Tonga have surfaced, illustrating the devastation caused by tsunami waves created by an undersea volcano.
They show a coating of volcanic ash blanketing the Pacific islands, as waves have pulled trees down and ripped structures apart along the coast.
At least three people were killed in the tsunami on Saturday, including a British national, and communications were disrupted.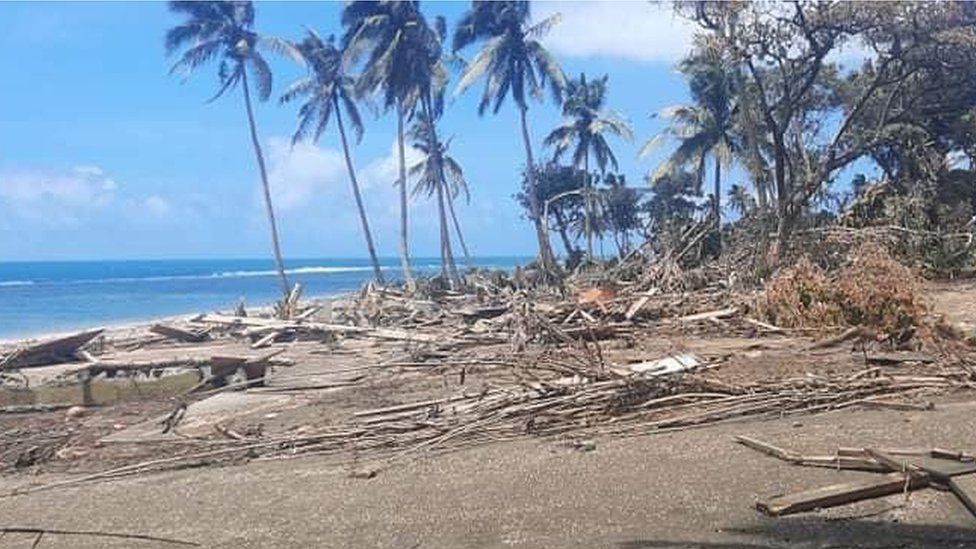 International phone lines have reportedly been restored, but repairing a destroyed underwater cable might take weeks.
As a result, Tonga is largely cut off from the rest of the world, and little is known about the extent of the damage.
However, new photographs supplied by Tonga's EU consulate show ash-covered cars, roads, and buildings in the capital Nuku'alofa. Relief planes have been unable to land and distribute much-needed food and water due to the dust.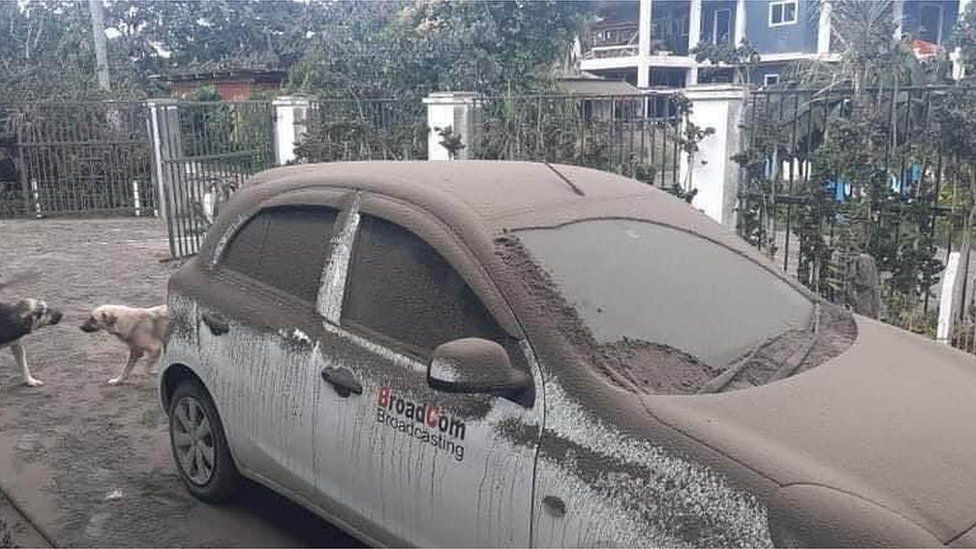 The images also show the aftermath of the tsunami waves, which Tonga's government has termed as a "unprecedented calamity" on the island's coastal communities. After waves of more than a metre high slammed onto Tonga, debris is strewn across the shoreline.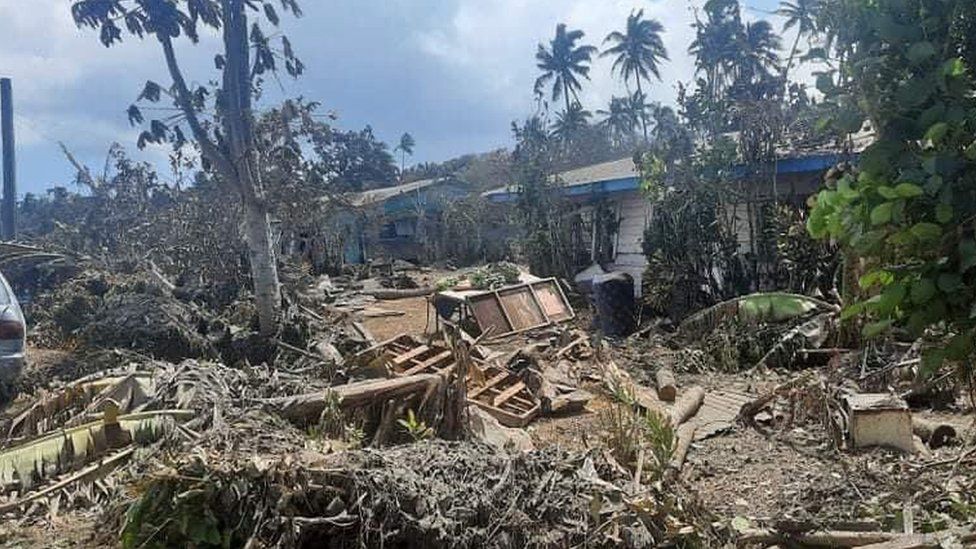 Meanwhile, aerial photographs captured by the New Zealand Air Force show that some villages on yet-to-be-reached islands have been wiped out.
Rescue efforts are hampered by ash

Teams have been working nonstop to transport critical supplies to the area and repair the broken underwater cable.
According to the AFP news agency, efforts to clear heavy ash from Tonga's major airport runway ended on Wednesday after rescue personnel and hundreds of volunteers worked tirelessly to sweep dust off the tarmac with wheelbarrows and shovels.
Since the eruption, only a few satellite phones, mostly held by foreign embassies in the capital city of Nuku'alofa, have allowed for limited communication. Since then, many Tongans living abroad have been hoping to hear from loved ones.
Digicel, a telecommunications company, announced on Wednesday that international lines had been restored, though the BBC was unable to contact numbers in Tonga.
After the sole connection to the islands was destroyed in two places, full communication, including internet, could take four weeks or longer to repair.
For the first time since the eruption, the Red Cross said it had "joyfully and gladly" been able to contact its staff in Tonga on Wednesday morning.
"Unfortunately, there has been sad news from Tonga overnight with the loss and destruction of homes," said Katie Greenwood, the Pacific Head of Delegation for the BBC's Newsday programme.
Ms Greenwood went on to say that Red Cross teams were working to provide clean water to people, and that a recent campaign encouraging people to cover their rain water tanks to protect them from ash had worked, boosting bottled water supplies.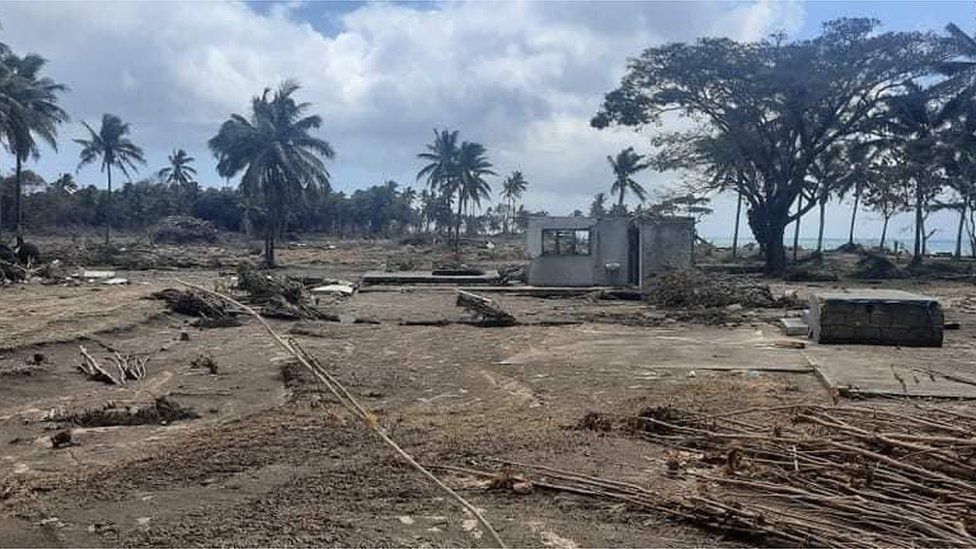 New Zealand and Australian first-aid ships are anticipated to arrive on Friday.
The ships will transport more than 250,000 litres of fresh water and desalination technology, which separates salt from water, according to New Zealand Defence Minister Peeni Henare.
"The most important issue that the Tongan administration has raised is the lack of fresh water," he stated.
However, Tongan officials are concerned that deliveries could spread Covid, despite the fact that the country only had its first case in October.
There have been reports of food supplies running low in stores, and deliveries have been prioritized.
The Hunga Tonga-Hunga Ha'apai volcano erupted, sending shockwaves as far as the United States. Two individuals drowned in Peru due to unusually high waves, while beaches around the capital Lima were closed due to an oil spill.